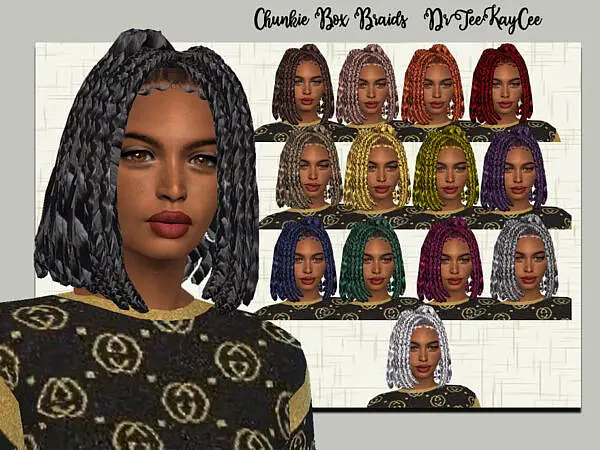 Female Hairs: Chunkie Box Braids by drteekaycee from The Sims Resource.
This style is for the messy but organized Sim that needed a protective style that has a dual look. Great for everyday to formal to swimwear. Comes in 13 colors. Natural styles never looked so good!
Long hairstyles / Hairs for YA / Teens / Elders / Free Hairstyles.