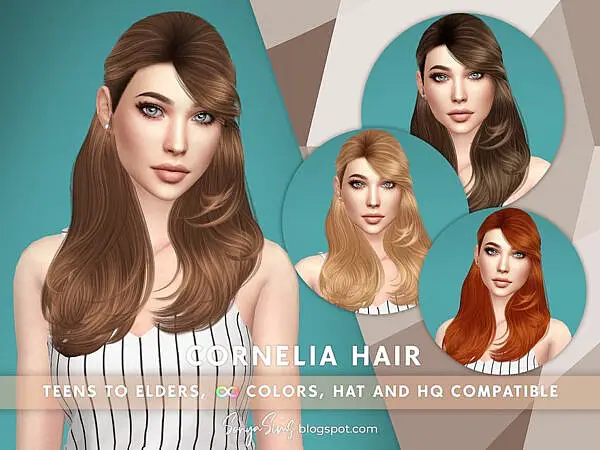 Female Hairs: Cornelia Hairstyle from The Sims Resource.
– New tied hair with fringe (bangs) for your sims!
– All LODs (essential for gameplay performance).
– teens to elders.
– HQ and hat compatible.
– Almost unlimited colors.
Long hairstyles / Hairs for YA / Teens / Elders / Free Hairstyles.