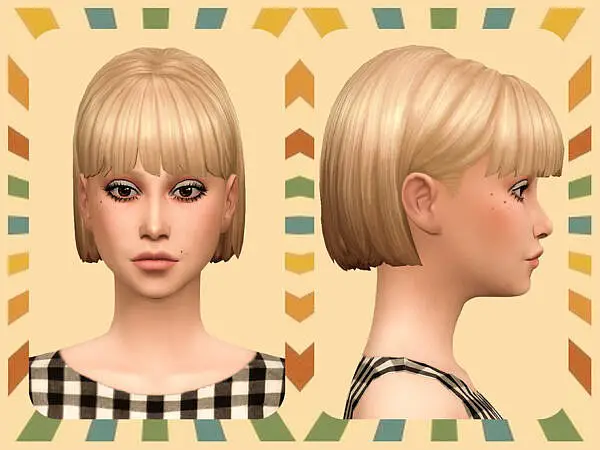 Female Hairs: Donna Hairstyle by Nords from The Sims Resource.
This hair was a real piece of work, let me tell you, the texture drove me nuts. But I like the outcome. It'sa bob inspired by one of Sylvie Vartan's hairstyles.
18 EA colors.
Short hairstyles / Hairs for YA / Teens / Elders / Free Hairstyles.