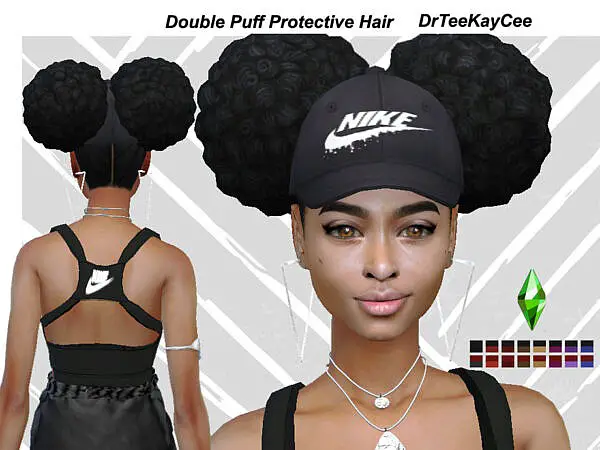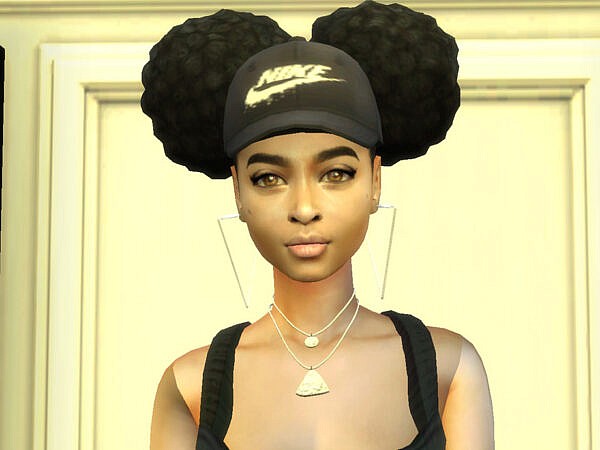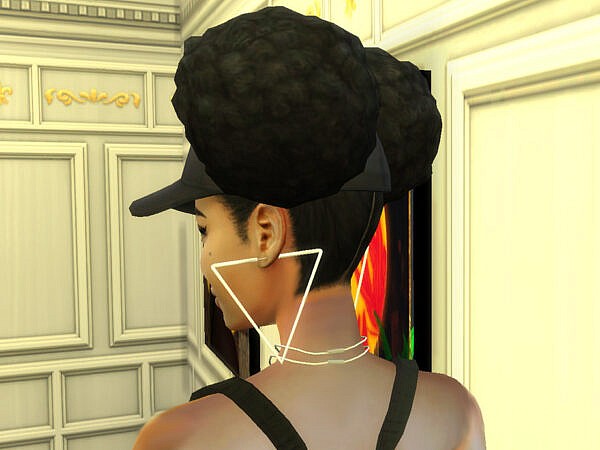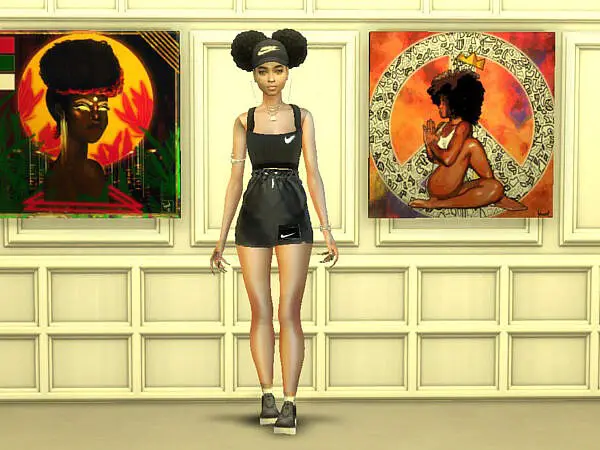 Female Hairs: Double Puff Protective Hairstyle by drteekaycee from The Sims Resource.
Okay so you know you'll have days when you need to cap your hair into a protective style and hoping that the wind doesn't let it fly away…well now your Sims have this hairstyle with a permanent hat. Comes in 16 colors to choose from!
Short hairstyles / Hairs for YA / Teens / Elders / Free Hairstyles.