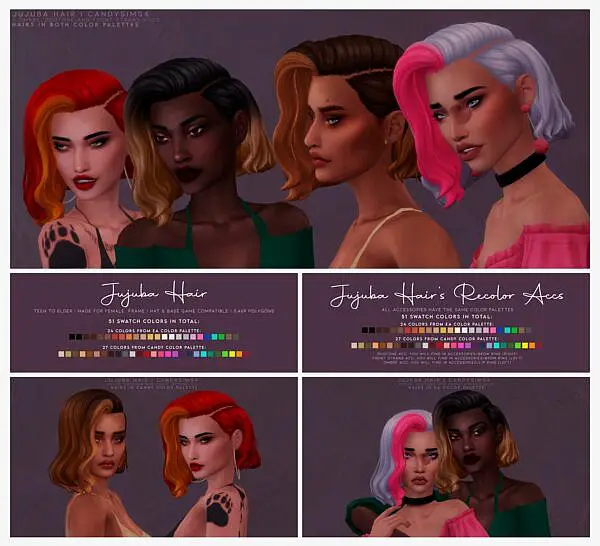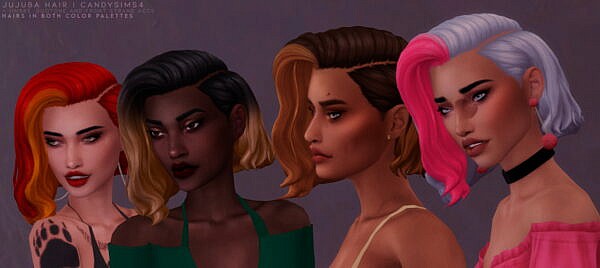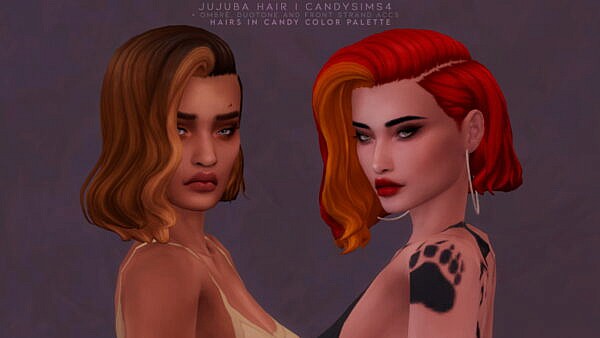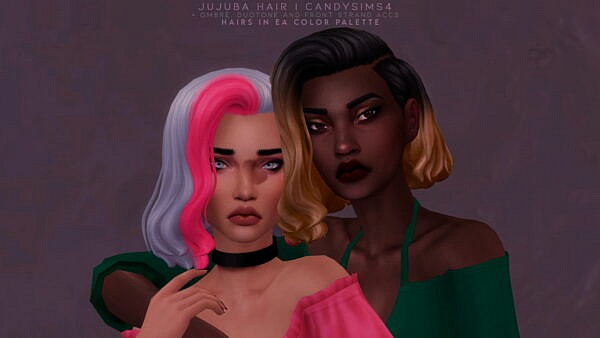 Female Hairs: JUJUBA HAIR from Candy Sims 4.
TEEN TO ELDER
HAT & BASE GAME COMPATIBLE
DISALLOWED FOR RANDOM
51 SWATCH COLORS
– 24 plain colors from EA Color Palette
– 27 plain colors from my Candy Color Palette
A medium angled bob with three color accessories.
Medium hairstyles / Hairs for YA / Teens / Elders / Free Hairstyles.