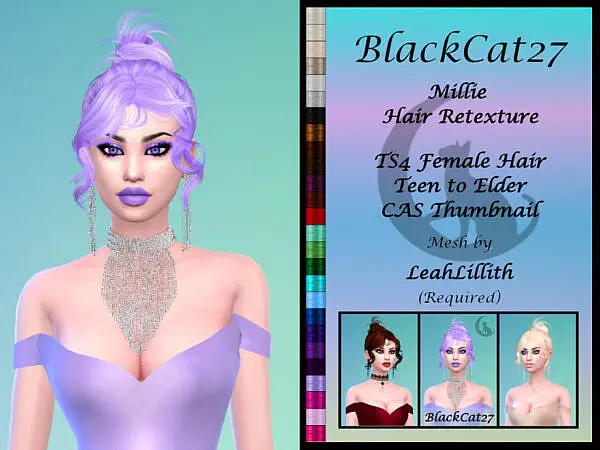 Female Hairs: LeahLillith`s Millie Hair Retextured by BlackCat27 from The Sims Resource.
A chic updo, for all of those special occasions. 26 glossy and vibrant textures to add a bit of colour to your game.
Short hairstyles / Hairs for YA / Teens / Elders / Hair Retextures / Edits.