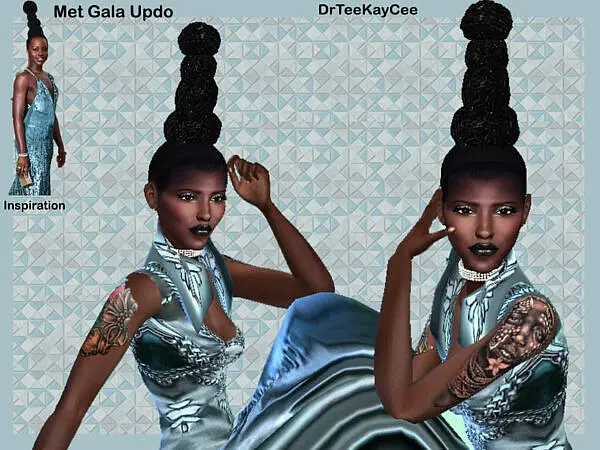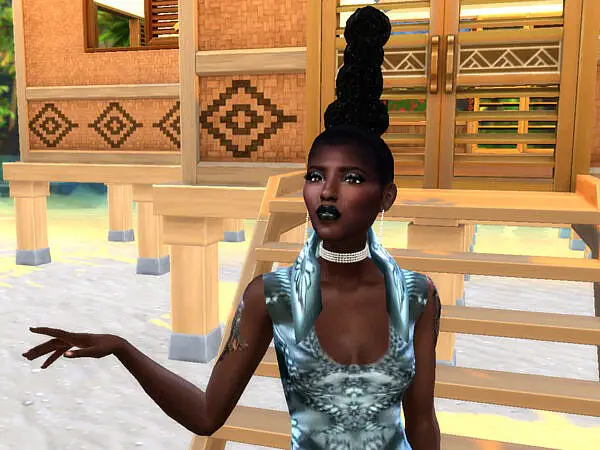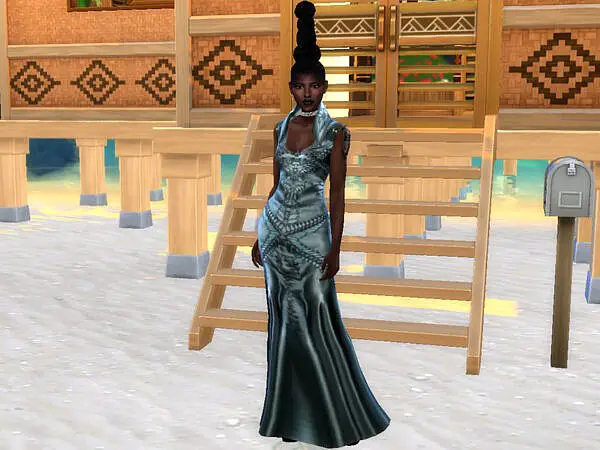 Female Hairs: LN Met Gala Hairstyle by drteekaycee from The Sims Resource.
Another inspiration from Lupita Nyong'o. This funky style reaches new heights for your sims. Be that if your Sim is off in an another galaxy like Star Wars, or is ready to hit the runway with a style that stands on its own. Comes in 6 hair colors.
Long hairstyles / Hairs for YA / Teens / Elders / Free Hairstyles.