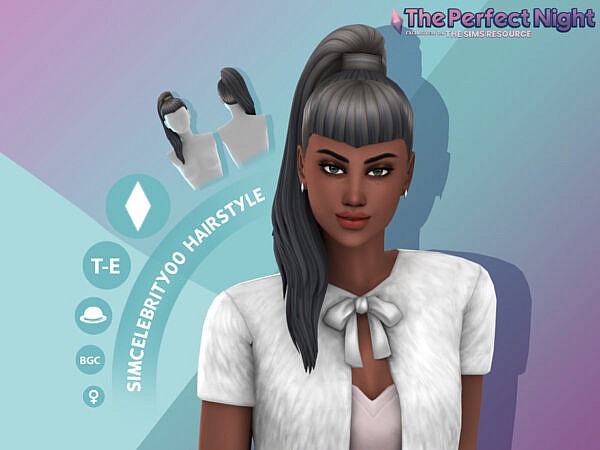 Female Hairs: Lola Hairstyle by simcelebrity00 from The Sims Resource.
Looking for the perfect hairstyle for "The Perfect Night"? This hairstyle will make your sim stand outt!! Its futuristic style will keep your sims looking fun and interesting. This futuristic, high pony, and hat compatible hairstyle is available for Teens-Elders and is available in all of EAs 24 Hair Swatches!
Medium hairstyles / Hairs for YA / Teens / Elders / Free Hairstyles.