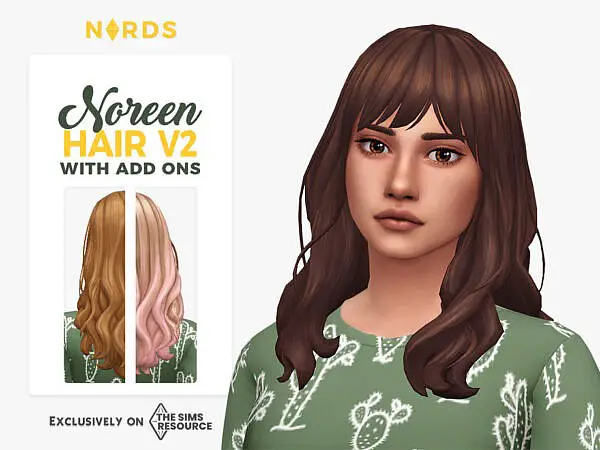 Female Hairs: Noreen Hairstyle V2 from The Sims Resource.
Dag dag, this is a set made of a beautiful long wavy hair with a side fringe and strands, and it's recolors, it's for adult female sims and it comes in 24 colors, 12 add on colors, plus 24 ombre colors.
Medium hairstyles / Hairs for YA / Teens / Elders / Free Hairstyles.