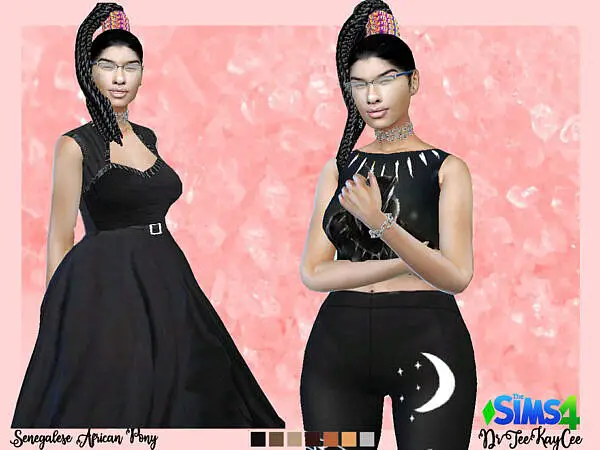 Female Hairs: Sengalese Twist Pony with African Barrette by drteekaycee from The Sims Resource.
Here's another cute natural look for your Ethnic Sims to be ready for those hot scorchers that are coming with the Summer. Comes in 7 bold colors.
Long hairstyles / Hairs for YA / Teens / Elders / Free Hairstyles.