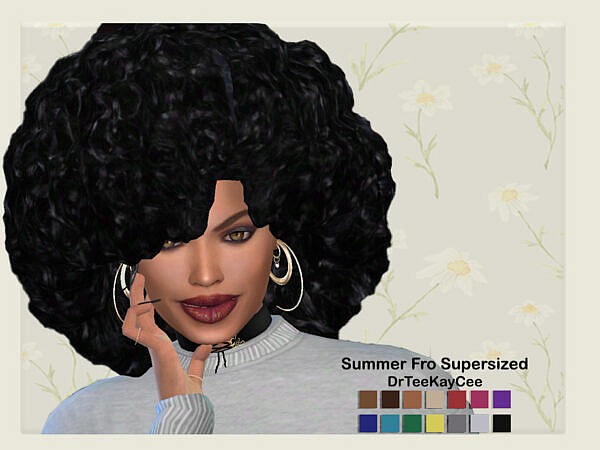 Female Hairs: Summer Fro Supersized by drteekaycee from The Sims Resource.
So this beautiful curly afro was already kicking, but now it's been supersized to give your Sims more of a natural volume to her look. Comes in 14 colors and will make any sims look good.
Medium hairstyles / Hairs for YA / Teens / Elders / Free Hairstyles.