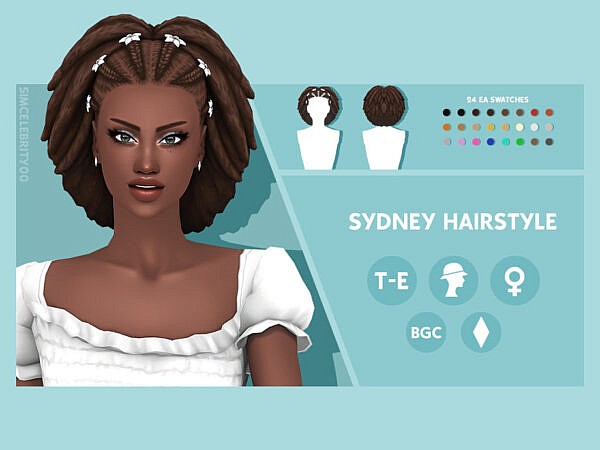 Female Hairs: Sydney Hairstyle from The Sims Resource.
Hello Simmers!
This braided, ethnic, and hat compatible hairstyle is available for Teens-Elders. This Hairstyle will make any sim look their best and comes in all of EAs 24 Hair Swatches.
Medium hairstyles / Hairs for YA / Teens / Elders / Free Hairstyles.